Okay, Dave here – I've been asked to write some words about THE PROPOSAL ..

When it comes to wedding web sites, there's a certain level of cheese to be expected, but this page might be a little more fondue-like than most. So for those not of strong constitution, click away now!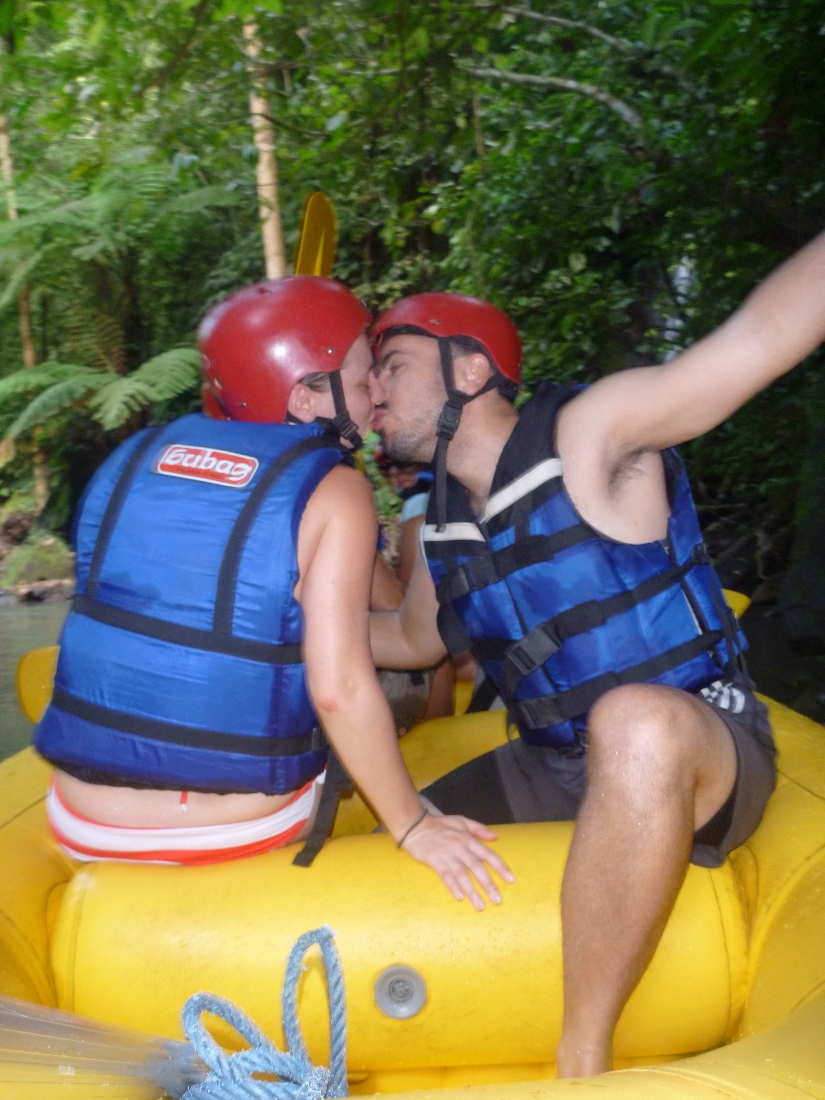 – whoops, too late.
This photo was taken during our trip to Bali for Sarah's birthday in June 2012. I already knew early on I'd found someone very special, and after we moved in together in February, every day just convinced me more that we were a perfect match. But it was in Bali that I decided to start planning a proposal.
The first step when we got back, was to try and research Sarah's taste in jewellery – more difficult than you might think. She doesn't wear a lot, and whilst what she does is certainly stylish, it could also be considered somewhat eclectic ;) But I had a hunch something that fairly classical would work well, and after surreptitiously managing to figure out a ring size, I went to work searching.
The ideal window, I found, was on Saturday mornings. Sarah has a fitness boot camp at an ungodly hour on Saturdays – so safe in the knowledge that she thought I was lazily tucked up in bed, I scooted around Perth checking out different stores. Quicker than I expected, I found the perfect ring in early July. I thought I'd be more nervous buying it, but no, I knew Sarah was the one and it was easy – the nerves would come later.
Ring home, hidden safely
(?)
in the closet, it was time to figure out how it was all going to happen. Of course, it had to be travelling somewhere out of the ordinary! But we'd only just got back from an exotic holiday, so I determined I'd play a game of patience. I'd wait a while, perhaps even until we could book some more time off from work over the new year.
The Best Laid Plans of Mice and Men
Sarah's parents had been talking about visiting us in Perth for quite some time, but a date had never been set. Suddenly though, it was happening – they were going to be here in October. Woohoo!!

But hang on, how was I going to manage to keep the secret while Cathy and Tim were over? And was I really going to wait to propose, only to have them find out just after they'd flown home? It seemed to make much more sense to celebrate with them – assuming it would be a celebration – so my timeline was accelerated.

I arranged a weekend away in September, and booked us flights down to Esperance for a few days. Things were almost blown when Sarah said she had training locked in the afternoon we were due to leave, and I was forced to tell her she'd need to leave early. But a surprise weekend was nothing too out of the ordinary, we'd done a few before.

Then, the week before, it got real. I rushed around madly trying to find materials for a proposal keepsake I was making for Sarah – and on top of that, booking restaurants and tours to make sure the weekend would be memorable. The office got significantly short-changed with how much "real" work I did that week.

Last but not least, of course I had to ring Cathy to ask her blessing, and it was then that I finally realised I really did have some serious nerves. Thankfully though, she was very supportive and confidence inspiring.
"Yes, of course! Although," (I paraphrase)
"Sarah's always been her own woman, who knows what she'll say..."
Esperance
We landed late on the evening of the last Friday in September, and taxied out to an amazing cottage I'd found overlooking West Beach. It was a stormy evening, we couldn't see much, but the sound of waves crashing on the rocks was the perfect offset to a fire crackling in the hearth.. magic! I poured some cabernet sauvignon I'd brought for the occasion, and tried my best not to look like the Cheshire cat.

Once Sarah was sound asleep, I had my chance to sneak out of the room and plant the prop I'd made. My message in a bottle – replete with laboured calligraphy and dubiously authentic burnt parchment edges – fitted in nicely on the beach cottage's shelf, alongside the shells and pieces of driftwood already perched there.

Next morning, the storm had cleared – this was going to be the big day! And it turned out to be a great day for the nature watching tour I'd planned for Sarah too. Gratifyingly, she was clearly overwhelmed by excitement at the event, and all the amazing scenery.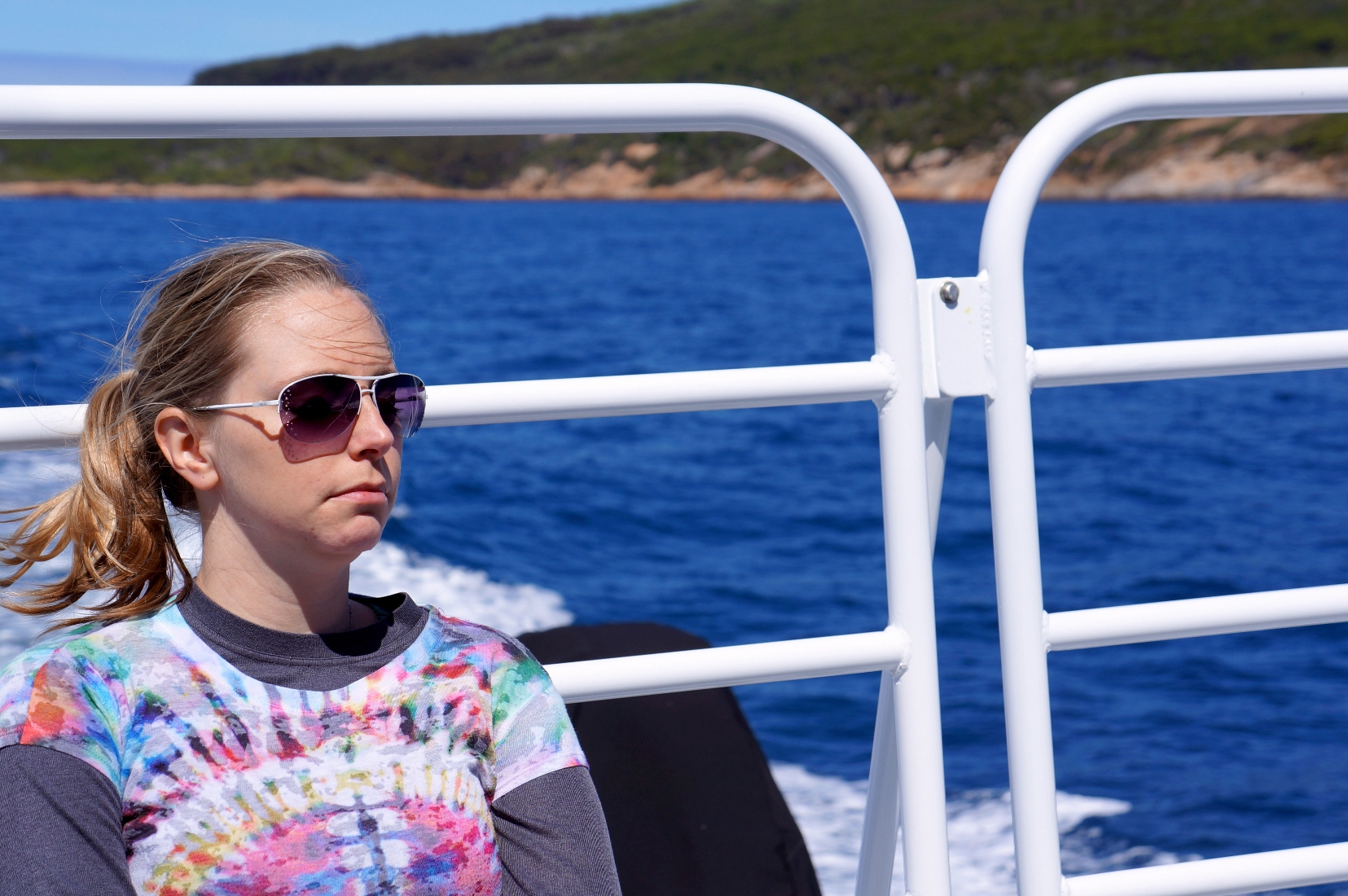 The Big Game
"Ah, what a perfect last weekend in September," I thought to myself.
"Hang on a sec'..."
That particular phrase has a certain familiarity to Aussies. The last weekend in September means grand final day for the Australian Rules Football season. And this year Sarah's favourite team was playing, it was
the Hawks versus the Sydney Swans
. So unavoidably, after our tour we had to find somewhere that was showing the game. I'd just have to cross my fingers that there'd be an opportune moment later in the afternoon; and also that the Hawks would win – I figured I'd be a lot less nervous if Sarah was in a good mood! Unfortunately though, they didn't.
The Moment Arrives
Even so, as we arrived back at the cottage, I resolved to go ahead.

As I went inside to open a bottle of wine, Sarah sat back on the deck, and watched the ocean roll in underneath the lengthening shadows of sunset.

"How about we take a look at those brochures on the cottage shelf, find something to do tomorrow?"
"Sure," Sarah replied.

"Hey, check out this message in a bottle.. Should we open it up and read it?" I asked, bringing it out with me.
"We can't do that, there's a wax seal on it!"
"If I can slide the message through without breaking it, let's read it – if not, we'll put it back."
"Okay, I guess."

I won't tell you what was written here, maybe we'll save that for the wedding. But as I read the message aloud, Sarah slowly twigged, and started to cry. I got down on the traditional knee – not my left one.

"Sarah Hull, will you do me the incredible honour of marrying me?"

She didn't speak for some time – she was hugging me, and I actually had to ask a couple of times. But the rest, as they say, was (the beginning of our) history...